Three main problems cause gate troubles.
The Post the hinges are fixed onto.
The Hinges.
The gate itself.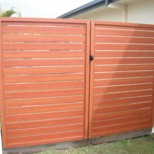 The Post
Make sure the post it not loose or wobbly. Use a Spirit Level and check the post is vertical. If either are not right dig down and around the post, get it vertical and push some pre-mix concrete into and around the post. You need to get to a depth of 600mm (2 foot) to make it secure or it will not last. Buy "Rapid Set concrete as it dries quickly.

 The Hinges
Check and see that all the screws are holding the hinge  and that it is not warped, twisted or broken. Sometimes by re-positioning the hinge it will hold the gate up where it should be. Pack some timber under the gate to hold it in the correct position remove and refit the top & bottom hinges. Or if they are broken replace them.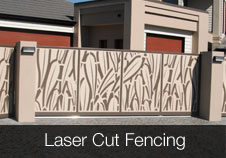 The Gate
Timber gates especially sag over time. Sometimes a diagonal brace will fix the problem. Pack some timber under the gate so that it is square against the hinge post. Measure top to bottom diagonally from Hinge side to latch side. Then cut a piece of timber paling the right size and screw it onto the Gate on the inside onto every point of contact you can get. Especially the top abd bottom gate rails.
You can buy a Gate  repair kit which is a Wire fixed to the top & bottom rails from corner to corner which replaces the need for a brace.

Moved Permanently
The document has moved here.